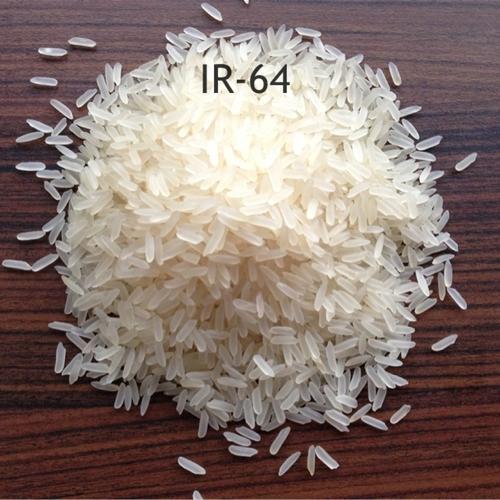 One of the best types of long grain rice in India is IR 64 Parboiled Rice. It is the most renowned non-basmati rice that is exported from India. The texture of this rice and the long grain makes it more special and identifiable. This kind of rice is the main source of protein-rich carbohydrates and is known for its delicious taste and rich aroma. It is cooked rice and is cultivated in a strategic approach.
The IR 64 rice supplied to consumers is the long-grain rice with the largest export volume with many different variations in it. This is one reason for the increasing demand for this rice is high among people. This variety of this rice is popular in many countries because of its low cost and great quality product.
The Non-Basmati IR 64 Rice has been cultivated in the Indian subcontinent for centuries. Thanks to the glorious rule, the IR64 Parboil Rice has always served a wide variety of world cuisines, whether it is ancient or modern, with a textured appearance, charming taste and a pleasant aroma.
What is the Method of Preparing the Parboiled Rice?
IR 64 has been built into additional security. The preparation of this rice is done with attention and extra supervision. At very firstly the Paddy is soaked in water, Then it is boiled and then dried. After these processes, the rice is in a state of preparation and then used for milling. As a result, we got what is called half-boiled rice. In addition, the rice colour changes to yellow/golden or milky white.
Steamed rice is rich in nutrients. We make sure to take all necessary steps are taken to get the natural vitamins and minerals in the rice grains. From a health point of view, these nutrients are very important.
Consumers in retail and businesses (such as hotels and restaurants) use it to prepare daily dishes. The good news is that IR-64 parboiled rice has a variety of flavours and functions, is very economical, and can adapt to different budgets. People of every class will find it affordable to buy and consume this rice.
Properties
IR 64 rice has astonishing properties such as the quality of this rice is high, the taste is impressive and memorable. It is healthy and great for cooking. This rice is packed hygienically. This rice has a unique flavour and is also used as idli rice, a staple food in southern India. Our IR 64 rice is used to prepare a variety of dishes including dosa, paniyaram, appam, puttu, puttu and other dishes. This is why you should buy IR64 rice. It is the perfect choice for pairing with curries, gravy and a variety of delicacies at a low price.
Nutritional Benefits
The IR 64 rice contains a higher percentage of vitamin B content than ordinary white rice, and its pre-cooking will deactivate the enzymes that break down the fat in the rice. This is done for preventing rancidity. This type of rice also contains more than 127% phenolic compounds, this will help to cover up your kidneys from entering free radicals and keeps you intensely healthy. If you consume our IR 64 rice every day, it will not affect your blood sugar.
You can get top-notch quality of long grain rice from a reputed Ir 64 rice exporter from India, who would provide you with the best quality rice that has a pleasant aroma, unforgettable taste, is rich in vitamin B and well packaged maintaining strict quality measures.