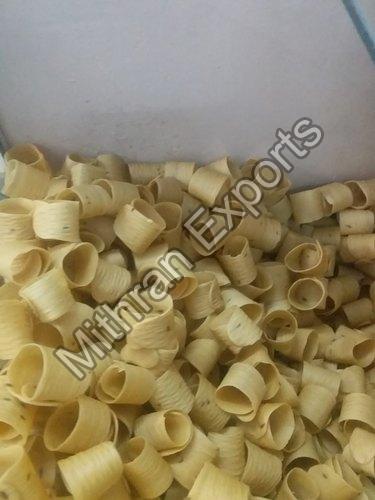 Legends have it that the secret to perfect Appalam is in the hands of the maker. A Tamil term, Appalam is referred to as the process and doesn't have an accurate equivalent in English. It probably means shaping, it is a process that involves something beyond the precision of the machine. No wonder why Appalam is still made in hands.
The Most-Loved Appalam Dish
Ulundu Appalam is a widely-savored dish in India and you can get it alongside rice plate in Indian restaurants and roadside dhabas. The Appalam is prepared from black urad dal, asafoetida powder, and cumin seeds. Appalams are deep-fried and are served with a large variety of dishes. Other varieties of Appalam include those containing red chili flakes and or powder, to turn them 2x times spicier.
Keep This in Mind When Preparing Appalam
You can come across high-quality Appalam from the Appalam exporter from Madurai and in the various grocery shops. However, you can also try making them at home if you want. To make them tastier than the store-bought Appalam ensure they are dry before you fry them. Also, avoid storing the fried Appalams in wet containers as it might result in the Appalams becoming bland and soft.
If you prefer spicier Appalam, you can always add sesame seeds and chilly flake. But bear in mind that Appalams might turn black, in case you try adding chili powder or sesame seeds in it.
Why Is Appalam Loved by Indians?
Appalam or 'papad' is one of the common foods that Indians consume across the country. Crispy Appalam can be enjoyed with a cup of tea or alongside an elaborative Indian meal. The crispy and crunchy Appalam is consumed as an accompaniment with a plethora of cuisines. The crumbled Appalam is known to add texture to the breakfast menus of South like idle, puttu, upma, etc. It also tastes great alongside Kerala meals or even during lunch with Biryani. Appalam is to Indians what French Fries is to the West.
The Various Names of Appalam
In Tamil Nadu, Papadam became Appalam. While in Andhra Pradesh, it became Apadam. It is termed as Happala in Karnataka, and in North India, people call it 'Papad'. Apart from India, Appalam has also earned fame in several other countries including Pakistan, Nepal, and Sri Lanka.
Top Ingredients That Go into Making Appalam
Urad dal is the key ingredient of Appalam besides potatoes and gram flour. Baking soda on the other hand is a common ingredient that is added in Appalam. In South India they don't add spices in their Appalams. In contrast, Appalams are packed with black pepper, cumin, and chilies in North India. When oil-fried Appalams don't rise like South India's pappadam.
The Appalams that you get in South India is comparatively smaller when compared with North India's 7-inches diameter. The Appalams you get in Tamil Nadu doesn't rise. However, the Appalams is not only thinner but also larger.
Lastly, the best way to rule out dupe Appalams is to check if they are made using the best ingredients. Try soaking the Appalams in water for half-an-hour. In case the dough starts separating and dissolving, you will understand the Appalams are of premium quality.